BBQ and Hog Roast for Outdoor Events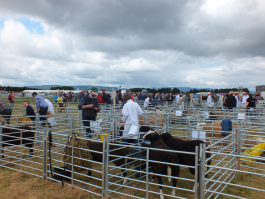 Be it a Highland games or Hogmany night, a juicy burger or hot cup of coffee will help you to get most enjoyment out of it. To help you with that, we have a burger van for any outdoor events and use it frequently.
You will see our burger van in all major local events. Agricultural show in Dornoch or Sutherland Show is our home town event, you can see us there offering our finest burgers, sausages and fish-and-chips along with refreshing drinks. All our meat is premium quality and locally sourced, as we are a part of Dornoch Farm Butchers business.
Mackay's catering provides BBQ (burger van) and Hog Roast (Roasting the whole pig) for local events or large gathering.
We use our own equipment. Minimum party of 80 people, up to 3000. Contact us to order.
Book now and everything will be catered for!